Consultancy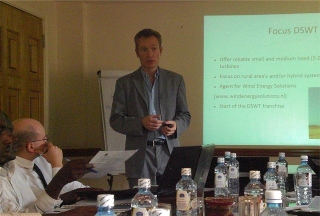 Sometimes you might just need an advise on a project. Or you might want to develop your own project and you need assistance for your team. Or maybe you need to find the best way out in a complex stakeholder environment, where technical, policy and economical topics play different roles.
Clear Resource can assist in all these cases. Based on a clear offer on for hand you know what you will get and under which conditions.
Wind energy for grid enhancement
South Africa has a very extended grid. But lately there are more and more problems to supply enough electricity to the consumers. This is due to a lack of production capacity, but also because the transport of the electricity in the grid is limited. Clear Resource together with the local company ACDC is looking into the use of wind energy at the remote areas of the grid, in order to overcome grid instability. By installing wind turbines, the expensive investments in upgrading the transport capacity can be postponed or even avoided in a very cost effective way.